HAPPY NEW YEAR LOUISIANA! LET'S WIN IN 2019.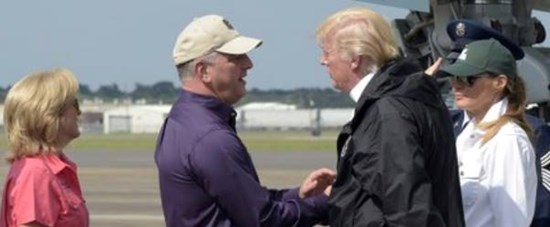 Despite the attacks of the special interests we have seen some real progress in Louisiana in 2018. It's because We The People of Louisiana let our voices be heard. We demanded that our leaders Put Louisiana First and do the right thing for us regardless of party or who proposes an idea. It's just a beginning, but we can demand government and leadership that will Put Louisiana First.
When we began our effort together to restore the original unanimous jury system to Louisiana, a leading Louisiana Republican statewide official opposed it. The jury system had been altered during the shameful Jim Crow era in a way that placed us alone in America. We asked you to make your voices heard, and you were so loud that by election day his position changed to "no comment". Together, we overwhelmingly restored the unanimous jury system to our state.
Thousands of you have supported our efforts to increase participation in post secondary education and training. This is a key to all our prosperity. Our Louisiana Board of Regents led by chair Marty Chabert is now developing legislation to do just that in the next legislative session.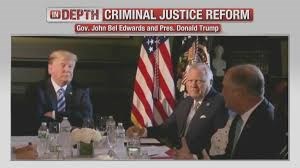 You supported our Governor John Bel Edwards' work with President Trump to reform criminal justice in our state and nation. With your support, Senator Bill Cassidy and Laura Cassidy then placed key provisions in the plan that will turn offenders in Louisiana into tax payers.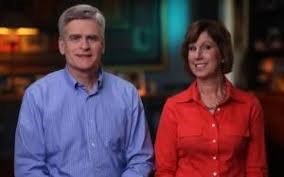 As a young man in my twenties I campaigned for Republican Richard Nixon. After the election I served as a young military aide during the administration of Democrat President John Kennedy who told us to "Ask not what your country can do for you. Ask what you can do for your country." It was expected and understood that elected officials would put the people they served over party or special interests. Together we have taken the first steps to demanding that in Louisiana. In 2019 we must join together to confront any official or special interest standing in the way of prosperity and reform. Together we must demand a Louisiana where officials Put Louisiana First in order for Louisiana to compete and prosper in America and the world.

We are looking forward to working with you on that in 2019. Forward to this a friend and ask them to sign up for email updates at www.PutLouisianaFirst.com and follow us on Facebook.
Richard Lipsey
Put Louisiana First

<script type="text/javascript" src="https://cdn.ywxi.net/js/1.js" async></script>
News
Saturday, January 19, 2019 3:13 PM
"It's important that the next generation really understands how the contributions of Martin Luther King, Jr. changed the world. Many of us did not get a chance to hear MLK during his lifetime, so I am hoping they will be able to appreciate him and his work through this tribute to honor his life." Todd Graves Raising Cane's Founder and CEO
As we honor the legacy of Martin Luther King Jr. this Monday we must consider the power of true leadership and what it can mean for our community and America. As we face the challenges of today we must remember the challenges of Dr. King's day were no less challenging. We have not reached his mountain top where all Americans would be judged only by the content of their character, but his leadership led us through challenging days to better ones. If we are to move forward today we must find and support leaders that will Put Louisiana First and Put America First. That's why I'm thanking LSU Grad, Raising Canes CEO Todd Graves for personally making an important exhibit available first in Louisiana that all America needs to see. Click Link For Details
Richard Lipsey
Put Louisiana First
---
Friday, January 18, 2019 7:38 PM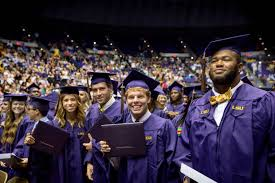 "In a first look at college freshmen admitted without meeting minimum standards, the Board of Regents found Monday that students enrolled by "exception" had lower grades, were more likely to leave early and didn't graduate at the same rate as those who met the criteria." - Baton Rouge Advocate Click link to read more.
---
Monday, January 14, 2019 4:31 PM
Bobby Jindal ally Alan Seabaugh has withdrawn from his attempt to be nominated by President Donald Trump for a Federal Judgeship in Louisiana.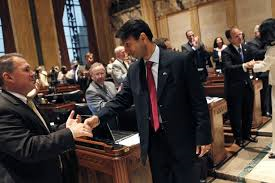 This is not the first time the Trump administration has rejected a recommendation from Louisiana for their ties to organizations working against President Trump. The first recommendation for US Attorney in New Orleans was rejected because the recommendation was for a candidate that was a lifelong Democrat until days before seeking that job.
Seabaugh is the leading spokesman for The Koch brothers PRO OPEN BORDERS, PRO AMNESTY Americans For Prosperity group in the Louisiana legislature. He is a self described "great friend" of its state director John Kay. Although the Louisiana Chapter of Americans For Prosperity tries to hide the group's agenda, the group has opposed President Trump and supports open borders. Their agenda has been exposed in conservative media. Seabaugh's ties to the group were brought to the attention of the Trump Administration in recent days.
We can only take Seabaugh at his word on what his actions would be as speaker. Last year while drawing a check from hardworking Louisiana taxpayers on the LA House floor, Seabaugh said he was "there to run out the clock."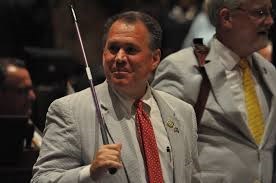 That's not the attitude the Trump Administration needed in a judge. We also don't need this Jindal ally as Speaker of the House.
For more on Americans For Prosperity Open Borders Agenda click this link: Seabaugh's AFP Supports Open Borders
---
Sunday, January 13, 2019 9:25 PM
Let's face it, there was nothing conservative about Bobby Jindal. There is nothing conservative about his buddies that are still in the legislature. Same thing is true with Bobby's old Chief of Staff and the other folks trying to take charge again with these candidates for governor that supported Bobby Jindal in all he did to wreck Louisiana.
They fooled us once. We thought Bobby was a conservative, but he was just a sold out cronyist. He sold off state buildings for a fraction of their worth and cooked the books to give handouts to his big donors.
Now these same folks are stopping a modest pay raise for teachers that John Bel Edwards supports using the hard fought surplus Edwards has achieved for us with Put Louisiana First legislators. Team Jindal knows the raise is the right thing to do, but they'll hurt Louisiana just to hurt John Bel Edwards. This small raise is important because we are now losing educators that were trained with TOPS funding to Texas. Representatives Cameron Henry and Taylor Barras plan to stop the raise again this Thursday 1/17. Please email Governor John Bel Edwards at http://gov.louisiana.gov/index.cfm/form/home/4 to thank him for supporting the pay raise.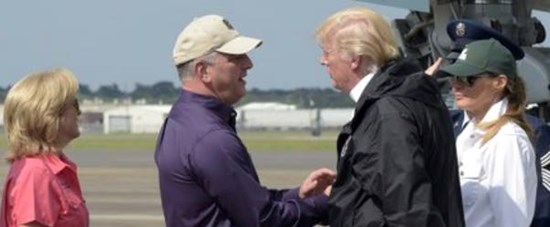 Email Cameron Henry at henryc@legis.la.gov and Taylor Barras at barrast@legis.la.gov and tell them to Put Louisiana First and don't stop the pay raise again this Thursday 1/17.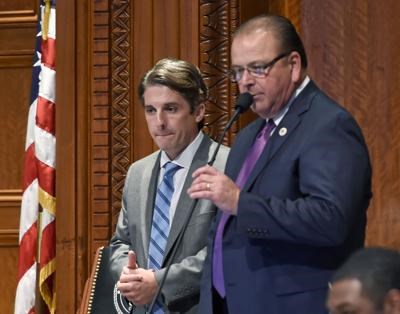 ---
Tuesday, January 8, 2019 10:19 PM

GUEST COLUMNIST: STEVE CARTER
As a state it's time we make investments that will pay the biggest immediate and long term benefits. The Child Care Assistance Program in Louisiana is a tool that creates taxpayers and develops prosperous communities. Click the link to find out how.