The I-10 bridge crossings in Baton Rouge and Lake Charles burden citizens from Slidell to our border with Texas. Lives will be lost due to the inadequate capacity should a Katrina style evacuation occur again. Vital transportation to and from the energy corridor is at risk. It's a threat to the whole US economy and national security. All of us who travel through Baton Rouge and Lake Charles on or near I-10 have been affected numerous times by unsafe conditions and unthinkable delays. It is not a local issue. It is an issue for the entire I-10 corridor.
We believe that the state legislative delegations from the Capital (Baton Rouge) region and the Lafayette/Lake Charles Southwest Louisiana should meet prior to this legislative session and be prepared to insist that a dedicated stream of funding to get a new bridge built in the Capital Area and in Lake Charles before either delegation approves a state budget. The lack of adequate bridges is not only a daily disaster but the lives that will be lost in a future evacuation if this is not addressed make it an emergency. It is beyond time to ask. It is time to insist.

For years the legislature has swept money from unclaimed funds owed to Louisiana citizens into the general fund and spent it. If everybody showed up now to claim it the state would have to come up with 900 million dollars. State Treasurer John Schroder wants to pass legislation to require the money to go into a trust fund instead. We support that idea. Since 80 or 90 million in unclaimed revenue shows up each year, with interest you could easily build a billion dollars in a decade. The interest on those funds could provide a long term revenue stream to solve these two critical water crossing issues for all of us who travel I-10.

By creating this trust fund a dedicated revenue stream can finally get these two bridges and associated infrastructure going. It is something we plan to reach out about directly to Treasurer Schroder, the Capital Area Legislative Delegation, the Acadiana Legislative Delegation, and Senator Rick Ward who heads the 5 parish authority for the Capital Region bridge. In discussions I have had with members of our legislative delegation, I have suggested a unified effort to fund the Capital Area and Lake Charles projects. These two delegations should unify on this one issue. Together they should insist that this infrastructure emergency receives the needed revenue stream before any budget is approved this year. We look forward to getting thoughts from these two delegations, Treasurer Schroder, Senator Ward, officials statewide, and most importantly you. Our plan above is just one to consider, but if the Capital Area and Southwest Louisiana delegations as a whole decide to Put Louisiana First and show resolve these projects should have a funding stream in place by the end of the upcoming session. We thank Senator Rick Ward for stepping out on this issue. It's time to support vision oriented, goal oriented leadership from folks like Rick Ward in Louisiana regardless of party.

Richard Lipsey
Put Louisiana First
News
Thursday, September 5, 2019 11:11 PM
August 4, 2019

Today the Baton Rouge Advocate released another investigative piece on the LaHIT scheme. It is linked below. Folks are asking me today what I have to say. We launched our call for a change in leadership at our beloved school in September 2018. Our call was always grounded in restoring the rule of law and constitutional compliance that has been actively undermined by King Alexander, the Jindal administration, and their cronies and must be restored with new leadership and processes. Click the link for details.

---
Sunday, August 4, 2019 6:16 PM
Legislative Auditor Daryl Purpera has a busy office, filing 66 reports in just the past three weeks. Yesterday he announced that he had reopened the audit process in regard to one of them. Click the link to read the questions that now must be answered.




---
Monday, June 10, 2019 3:26 PM
The latest of the numerous King Alexander caused scandals at LSU hit the news today in the form of a report from the Legislative Auditor. Just the facts presented in the audit are certainly disturbing enough to immediately bring an end to the tenure of King Alexander and Dan Layzell at LSU. Unfortunately our independent investigation reveals much more, much worse, and more telling information than the audit. Click the link for the disturbing facts.

---
Sunday, May 19, 2019 2:06 PM
Scott Woodward Is A Home Run For LSU, But Joe Alleva Was Not The Problem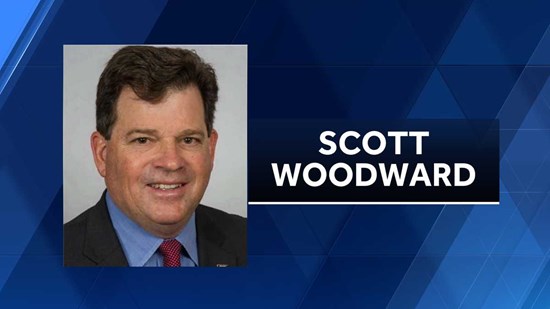 As we have pointed out for months the numerous reasons we need new leadership at LSU our emphasis was not athletics. The final events leading to the recent change in the position of Athletic Director involved the 2019 Basketball Tigers, but these events were only a final addition to mismanagement and improper messaging in regard to athletic affairs.
Click The Link For 3 Minute Read.

In this matter and in every case of mismanagement we have witnessed at LSU the buck stops with King Alexander. Based on Alleva's history with Duke Lacrosse and Alexander's reckless and embarrassing extended leaked firing and third quarter "unfiring" of Les Miles, no prudent person would have agreed to a rushed meeting with King Alexander and Alleva. Our student athletes paid the price.

We commend the LSU Board of Supervisors and James Williams for one of the most professional transitions ever seen in Louisiana public life. We can't say enough about the flawless execution. This process was in great contrast to Alexander's bungled handling of similar matters. In the hire of Scott Woodward, Board Chair James Williams and the LSU Board of Supervisors hit a home run.

We now must complete the changes needed to unleash the great potential of LSU in its full Flagship role. Winning at the highest level athletically and doing it the right way is important, but the other activities of LSU are more critical to our future. The primary responsibility of a Flagship university is to be a generator of competitive research and economic and intellectual development for a state. Just like in athletics, LSU is not in existence to compete and compare with other Louisiana institutions. LSU must win in research, STEM based and other economic development, and intellectual development against other state Flagships.

Since our original engagement for new leadership at LSU began in September we have demanded the best for LSU and have seen resistance from those who profit from the status quo. King Alexander's announcement of an Alexander and Alleva "donor relations" team following the Alleva reassignment demonstrates just how tone deaf Alexander is to the groundswell for a change in the Office of President at LSU. Except for those who personally benefit from the current leadership, the support for timely change in the Office of President is now nearly universal. It's clearly time for the same coalition that got new leadership done for LSU Athletics to quickly address the real source of the actions that made that change necessary and have resulted in the parade of scandals at LSU. The hiring of Scott Woodward has brought instant credibility to LSU Athletic Administration. Professional and timely action to complete the needed change in LSU leadership that we have called for can unleash a new golden age for all of LSU. Just as in the recent changes in LSU Athletics, judicious and professional action is in order. However, it is clear that timely action to change leadership and bring the best to LSU will be required to end the embarrassing headlines and replace them with headlines of achievement.

We thank you for all the kind words recently received and share your excitement in recent events. We look forward in engaging specifics on your behalf to Put LSU First and move forward to a prosperous future for this great institution.

Richard Lipsey
Go Tigers!



---
Tuesday, April 9, 2019 1:05 AM
As the first day of the legislative session began on Monday 4/8/2019 the Senate President made a powerful call to Put Louisiana First. But this call came in a speech at the Old State Capital by a 14 year old at the Youth Legislature.